Dive Molokini
A fifteen minute boat ride away, the little volcanic islet of Molokini offers some of our most exciting and visually stunning diving. A volcano sitting on a three hundred foot bottom, it provides all kinds of diving for a range of diver abilities. It is here that we are more likely to see pelagic animals like manta rays or whale sharks and it is here that you will see some of the most beautiful corals Hawaii has to offer. We could go on and on about Molokini diving. When visiting scientists, photographers and film makers come here, Molokini is their number one choice for many reasons including crystal blue water and exceptionally healthy coral reef. Fish that have seen numerous scuba divers and snorkelers for years and have been protected in the marine preserve will let divers approach more closely than usual for photography. There are also several species of fish that we do not commonly see except at Molokini. And, like we've said, we've been lucky to see many big animals here over the years. This is truly Hawaii's Premier Marine Preserve.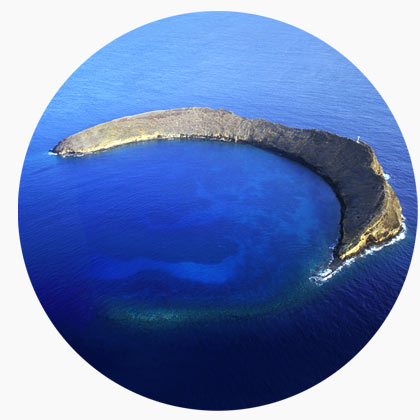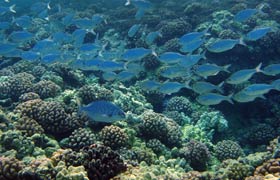 Unique Qualities
Scenic volcanic cone
Crystal visibility
Pristine coral reef
Varied habitats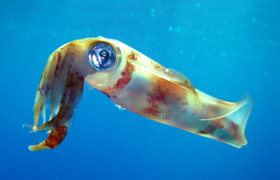 You May See
Over 200 species of fish
Large jacks
Whitetip and gray reef sharks
Garden eels
Cleaning stations
On occasion: mantas, whales, whale sharks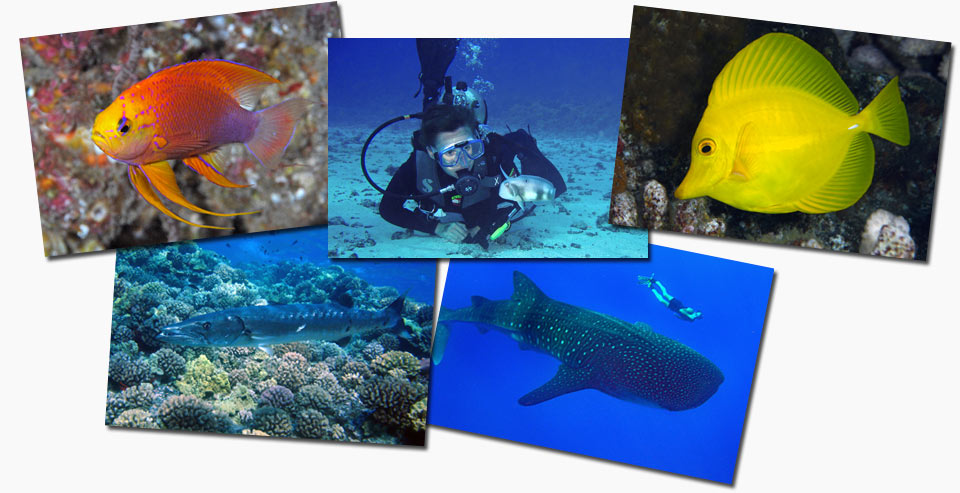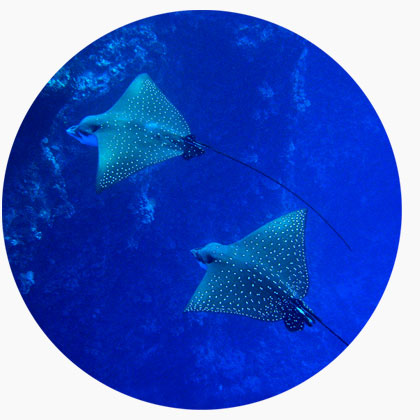 Molokini Back Wall
Some of the places to dive at Molokini are along the outer slopes and walls. The wall, sheer in places, drops vertically out of sight, even with the over one-hundred-foot visibility that is common here. Uncommon at other sites, pyramid butterflyfish hover in loose aggregations picking plankton out of the water column; black coral houses long-nose hawkfish and gobies; and orange cup coral blankets the shaded undersides of large overhangs. And just like on the inside of Molokini, anything can come in from the blue.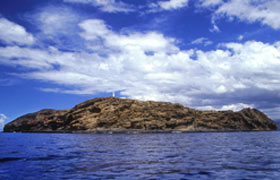 Unique Qualities
Wall dive
Dramatic topography
Requires good buoyancy control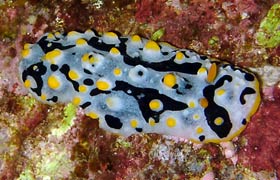 You May See
Frogfish
Jacks
Nudibranchs
Black coral
Whitetip reef sharks
On occasion: mantas, whales, whale sharks