General Information
Schedule: We offer a two-tank boat dive every day except Sunday. The dive is for certified divers, from newly Open Water certified to experienced. Typically the first dive is someplace off the island of Molokini and the second dive is someplace off the island of Maui, with the actual dive sites at each island determined in the morning depending on the interests of the divers and on the weather. We do not take snorkelers because our focus is on offering the best dives possible.
For more information on the dive sites see Our Dives.
For directions to Mike Severns Diving see Directions.
---
Cost: Our two-tank dive trip is $139 including tanks and weights. A wetsuit ($5), BC ($5) and regulator with computer ($7) are available for a total cost of $156 if you need all gear (tanks, weights, mask and fins included – no charge). If you dive with us a second day, there is a discount of $10 that day, and any day after that (during that trip). Private charter rate is $1670. Prices are current and discounts apply only to reservations made directly with Mike Severns Diving. Plus 9% tax/fees.
---
Time: Meeting time is 6:00am and we typically return between 11:00 and 12:00. If you're wondering why we meet so early, the almost daily trade winds start to pick up around 11:30 or 12:00 and this allows us to be underwater or on our way home when they start.
---
The Boat: Pilikai (embrace the sea) is a 38-foot painted aluminum Munson with twin 300 hp engines, hard-top sun roof, head, broad swim platform, ladders designed especially for divers' fins, and plenty of deck space. A fresh water shower is available for rinsing off and for rinsing cameras. If full, there would be twelve divers on the boat, and the divers are split into two groups of four to six for a peaceful, uncrowded experience underwater.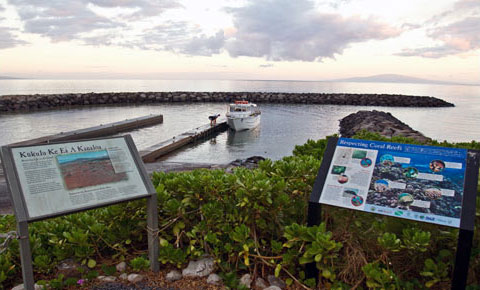 Dive Equipment: We use ScubaPro BCs and ScubaPro regulators with Oceanic computers. Tanks are 80 cu ft. We have 3mm or 7mm wetsuits depending on your size (3mm for people over about 185 pounds and 7mm for people less than about 185 pounds who chill more easily). Water temperature varies from 72° F (22° Celsius) in Jan, Feb, Mar to 80° F (27° Celsius) in July, Aug, Sept. There is no thermocline.
---
Safety: Safety is a high priority. In our thirty-eight years of operation we are accident-free. We carry a high quality oxygen system and all crew are well-trained in its use. All crew are also current in CPR and first aid.
---
Food: Decaf and regular coffee, hot chocolate (in the "winter"), just-out-of-the-oven macadamia nut cinnamon rolls and cookies, fresh fruit, juices, water, soda and salty snacks are provided.
---
Camera Rental: We have Panasonic Lumix TS4 (12.1 megapixel) digital underwater cameras with built-in flash for rent for $40, which includes burning your photos onto a CD or having your photos uploaded to a web-based file hosting service. This is for experienced divers who are skilled in buoyancy control so as not to damage fragile reef.
---
Reservations/Cancellation Policy: If you have decided that you'd like to dive with us, please complete the online reservation form or call us at (808) 879-6596. Reservations (at least a few days in advance and sometimes more) are recommended and necessary most of the time if you want to be assured of availability. Please keep in mind that we have a 48-hour cancellation policy, which means that if you give us 48 hours notice that you are canceling there is no charge. (Of course if we cancel a trip due to weather, which happens about 5 days a year, there is no charge either). If you have questions you'd like to have answered first, please email us. We are happy to answer them!
Mike Severns Diving
P.O. Box 627
Kihei, HI 96753
Office: 808-879-6596
Fax: 808-874-6428
Hawaii is 5 or 6 hours earlier than the East Coast, 4 or 5 hours earlier than the Midwest and 2 or 3 hours earlier than the West Coast depending on whether Daylight Savings Time is in effect.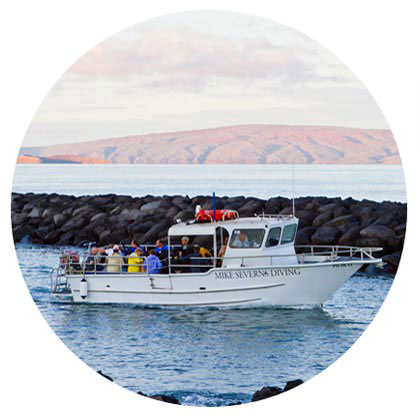 "Small group, personal service, and awesome breakfast!"

texastraveler1911, Dallas, Texas (from Tripadvisor)
This was our 2nd dive trip to Maui in 5 years and we HAD to dive Molokini AGAIN! it was as crystal clear as our memories served. We could not have selected a better dive company. The staff was friendly, professional, (the captain had a great since of humor) and… Read More >
"The best dive company we have seen."

Sjeskie (from Tripadvisor)
My husband and I have been diving for 10 years and we both agreed that Mike Severns diving was by far the best. Attention is paid to every detail and they take the extra time to make your experience educational and fun. Where most dive operators practically throw you out of… Read More >
"Awesome expertise, wonderful people, a real peak experience."

KMfromKauai Kapa'a, Hawaii (from Tripadvisor)
The underwater environment off Maui is fabulously rich, the visibility is incredible – 70 feet is ordinary, over 100 feet not uncommon, and the diversity of living things is enormous. I'm convinced that with Mike Severns Diving we saw, appreciated, and enjoyed… Read More >
"One of the best dive charters we have used."

scubagadget, Kingston, WA (from Tripadvisor)
Based on their organization and professionalism from the moment we arrived to the moment we left, their love for and knowledge of the Hawaiian waters, and their friendly warmth, we highly recommend Mike Severns to anyone diving in Maui. We left feeling like… Read More >
"What any diver is looking for in a dive company."

UncleTravelingMike (from Tripadvisor)
Mike Severns Diving was exactly what I was looking for in a dive shop. Their web site clearly states that they are not in a rush, they dive where their divers want to go, and are just super laid back. The real life… Read More >
"Still a Treat to Dive with Mike Severns Crew."

chrisb_in_MI, Redondo Beach, CA (from Tripadvisor)
This is our third trip with the Mike Severns crew and diving with them is always a treat. They always try to ensure every diver has a good time and sees things that many other dive operations would miss. Read More >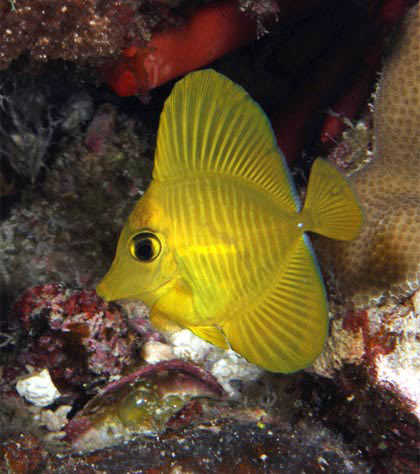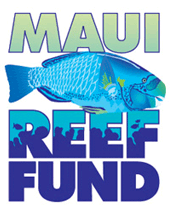 We donate time and money to the Maui Reef Fund, a private, nongovernmental fund organized in 2004 which is used to help protect Maui's coastal environment. This money has helped us to make long-overdue repairs to existing moorings on Maui and Lanai, and to get govt. approval for the installation of new moorings in other Maui areas to make anchoring unnecessary. Members of the Maui Reef Fund also donate their boats, crewmembers, and energy to conduct underwater clean-ups, which have removed thousands of pounds of debris and fishing tackle from Maui and Lanai reefs.