Maui Underwater Photography
We hope you can see from the photos contained in these pages that there are beautiful animals to be photographed in very clear water here in Hawaii. But there are special considerations as well. Due to a variety of factors, certain wide angle subjects that you may have seen in other tropical areas of the world such as Palau, Indonesia, the Red Sea or the Caribbean, are practically non-existent in Hawaii. Fan corals, barrel sponges, and many soft corals simply do not thrive in Hawaiian waters. Other wide angle subjects do exist, however, beginning in shallow water where brilliant red pencil urchins, common in Hawaii, are mixed with brightly colored hard corals. A few feet deeper, large schools of yellow butterflyfish swarm around divers in crystal clear water creating a rewarding and colorful shot. In addition, Hawaii has many large animals such as manta rays, turtles and even the occasional whale shark. Any of these large subjects are beautiful subjects, especially if you are lucky enough to combine them with the ever-present yellow butterflyfish or a diver.
While mantas and whale sharks show themselves mostly when you are low on air or have your macro lens, turtles are a different story. Since turtles have been protected in Hawaii for over thirty years they are plentiful, and many are completely at ease with divers. They are a favorite subject of visiting professional and amateur photographers alike. In the areas we dive, most will let you get within a couple feet without flinching.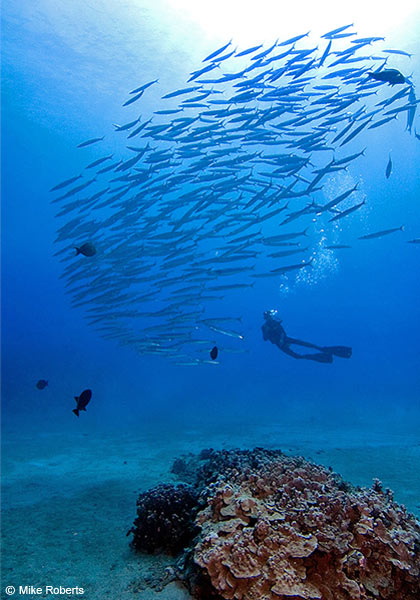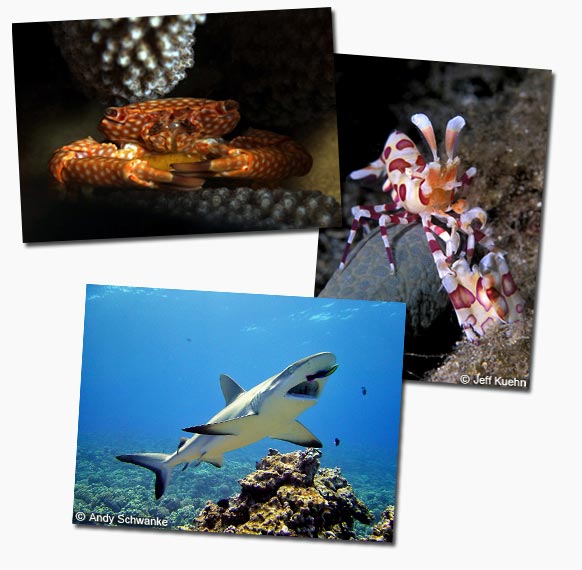 Photographing the many species found only in Hawaii will give your shots a distinct look when compared with photographs you may get in other parts of the world. From mammals such as the Hawaiian monk seal, to tiny invertebrates such as nudibranchs and flatworms, about 20% of the marine creatures here cannot be photographed anyplace else! Not only that, but these Hawaiian endemics are often among the most common animals on the reef, and therefore, quite likely to be seen.
A third facet of photography here is that some animals you may have tried to photograph elsewhere with little luck, may be more common in Hawaii. The beautiful harlequin shrimp is one example. All different colors of frogfish and eels, yellow tangs and green sea turtles are other animals that you may find here more easily.
What type of camera equipment you have (or rent) will determine what kind of photographs you will be able to take while you are here. Naturally it is a good idea to be adept at diving before trying to use a camera. Good buoyancy control, understanding of marine life, and awareness of the surroundings should really be in place before a camera is added to the mix.
If you have a digital point-and-shoot camera with built-in flash you will get poor to excellent results depending on if the camera has a manual setting option and how much practice you have had with it. Point-and-shoot cameras can shoot wide angle and macro without changing lenses and can sometimes get into places that a large SLR camera cannot. They are great for photographing divers, turtles, sharks and stationary animals. Because of the shutter delay they are not great for fish portraits and other fast-moving animals. Attaching an external strobe will enhance the quality of wide angle shots by getting the flash away from the lens and increasing the lighting coverage.
A housed SLR camera is the top of the line for underwater photography. This allows several advantages over point-and-shoot cameras, such as no shutter delay, better lens quality and more control over the image output.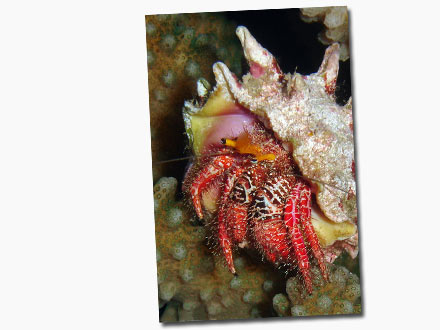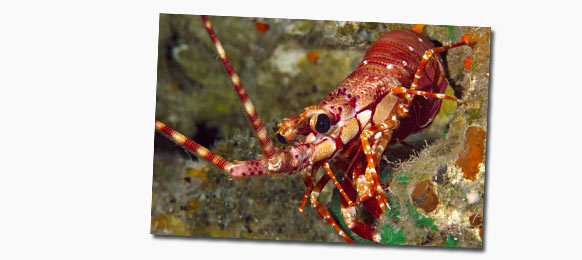 Regardless of which type of camera you have, we are here to help you get the most out of it. Primarily, our desire is to help you capture beautiful or unusual animals and behaviors. Sometimes this requires that we spend time with you, helping to compose a shot; other times we need only show you the animal or behavior and let you be, to capture it in its most natural situation without the intrusion of other divers. Just let us know what you are looking for and we will draw on our years of underwater photography experience to help you obtain a beautiful shot.
Underwater Camera Rental
We have Sony Cybershot P150 (7 megapixel) digital underwater cameras with built-in flash for rent for $40, which includes burning your photos onto a CD or having your photos uploaded to a web-based file hosting service. This is for experienced divers who are skilled in buoyancy control so as not to damage fragile reef.
Underwater Photography Instruction
Reeflections – private photography instruction from one of the most talented, yet modest underwater photographers we know. Mike Roberts' passion is underwater photography and he is an incredible teacher for both inexperienced and advanced photographers.
Photo Processing on Island
Longs Drug Store – one hour print developing. Film or digital. Kihei – (808)879-2669. Lahaina – (808) 667-4384.
Camera Sales
Lighthaus Camera – sales/support of cameras, underwater housings and strobes. (808) 877-5155.