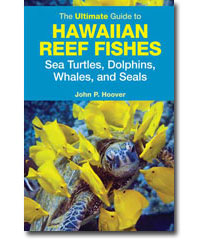 Hawaiian Reef Fishes
by John P. Hoover
"It's a guidebook and more. In addition to providing basic nuts and bolts information on Hawaiian fish likely to be encountered while prowling the reef, Hoover includes many tidbits culled from ancient Hawaiian stories and fishing lore and hints for aquarists. Hawaii's Fishes also includes chapters on the state's undersea environment, fish anatomy, and where to snorkel and dive."
— Jim Witty, Hawaii Tribune Herald.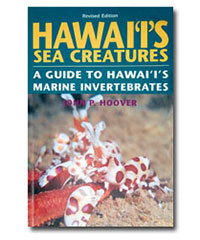 Hawaii's Sea Creatures – A Guide to Hawaii's Marine Invertebrates
by John P. Hoover
The book that Hawaii's divers have long awaited! This is THE book for identifying over 500 species of invertebrates found in Hawaiian waters. This hefty 2 pound volume is filled with excellent photos of both the common and rare. But where it truly excels is in the quality and depth of information provided. John Hoover rooted out not only the scientific and Hawaiian names of each species, but what the names mean. He scoured the scientific literature for the latest proposed scientific names. He discovered sources of fascinating anecdotes, past uses, and Hawaiian perceptions adding depth to what is known about the animals. This well researched book is the first comprehensive Hawaii invertebrate book since Edmondson's 1944 Reef and Shore Fauna. Truly, it sets the standard for all regional invertebrate books to follow.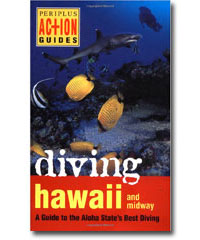 Diving Hawaii and Midway – A Guide to the Aloha State's Best Diving
The fascinating introduction of this book sets the tone for a totally different kind of Hawaii dive guide. Bringing the experiences of thirty years of diving Hawaii from a biologist's perspective, this guide includes descriptions of the underwater environments to be found in this isolated chain of islands as well as special features on everything from humpback whales to profiles of Hawaii diving personalities to wrecks of the islands to a tongue-in-cheek octopus harassment quiz. Maps and beautiful photography round out this exceptional guide.
Molokini – Hawaii's Island Marine Sanctuary
by Mike Severns and Pauline Fiene
"…is a hymn of praise to the small volcanic island cradled in the calm protected waters created by the close proximity of Maui, Lanai and Kahoolawe. Over the past sixteen years Mike Severns and Pauline Fiene have had the opportunity to observe and photograph Molokini and its marine life on an almost daily basis.The more hours spent underwater, the more Molokini revealed, surprising visitors and scientists alike with its abundance and variety of marine life. Its mature coral gardens have been described as the most beautiful in the state. Rare and unusual inhabitants, some of which have never been photographed by divers, are captured on film, in addition to the more common residents and their behaviors. The lure of Molokini has been great in recent years, yet there is still little understanding of its ecology and its need of protection. This book entices and educates, presenting the diversity and uniqueness of the marine life to open the eyes of Hawaii residents and visitors alike."
— Pacific Art and Travel.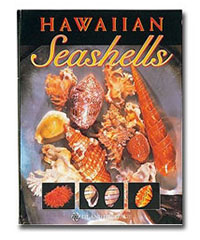 Hawaiian Seashells
by Mike Severns
Seashell lovers finally have a solid, full-color guide to identify 360 species of Hawaii's seashells, both common and rare. Each of the 63 families begins with a stunning photograph showcasing distinctive features and capturing the artistic beauty of the shells of each family, and is followed by an introduction to that family's characteristics, habits and ecology. But where this book becomes a truly valuable resource is the species photographs. Every species photo is a double exposure showing both the back and underside of the same shell, making identification crystal clear! Species range from those commonly found in tide pools to some that were brought up from as deep as 1,000 feet and are rarely seen. Mike Severns, a biologist whose primary interest is Hawaiian tree snails, has taken 25 years of work with Hawaiian seashells and combined that experience with his knowledge of photography to produce an invaluable and artistic reference.—— Pacific Art and Travel.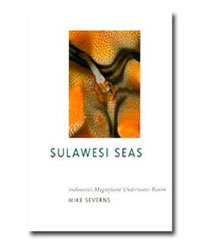 Sulawesi Seas – Indonesia's Magnificent Underwater Realm
by Mike Severns and Pauline Fiene
Sulwesi Seas"Mike Severns is an astonishingly talented underwater photographer who clearly holds a deep understanding of his subject. Now he and Pauline Fiene, have produced a picture book that is stunning to the eye and captioned throughout with succinct, readable anecdotes from which flow accurate, sophisticated information. This is no superficial coffee-table book of clever images. The photographs and their subjects are so beautiful that a thousand words would not convey the impression their image has on the viewer. Severns is a master of his craft and his book demands to be looked at. Here is a feast of clarity, balance, shape, color, texture and simplicity." — Garuda Magazine.