Testimonials
"The best dive company we have seen"

Sjeskie (from Tripadvisor)
My husband and I have been diving for 10 years and we both agreed that Mike Severns diving was by far the best. Attention is paid to every detail and they take the extra time to make your experience educational and fun. Where most dive operators practically throw you out of the boat when you arrive at the dive site, there was no rush and the dive masters spent about 15 minutes educating the group about what you should see. Our master, Pauline, was on her 8,300 dive – no, that is not a typo! She was fantastic and has a special interest and knowledge about the marine life. She even called me later in the evening to get my email address to send us a photo of a rare juvenile turtle we saw. You won't be disappointed with this dive operator. We wish other dive operators were this good.

Patrick W., Seattle, WA (from Yelp)
Dove 6 times with Mike Severns Dive Crew on my recent trip. We've been on several other dive boats on Maui and this crew was light years apart from the 5 others we have dove with. The difference? Great dive sites, education in marine conservation and biology, the safest experience out there and comfort no matter the location and conditions. Another reason…they find all the hard to find species you came to see!! I saw multiple Frog Fish, Grays, White Tips, lots of rare Nudies, Rare Eels, Juvenile Rock Mover Wrasse, Devil Scorpions, Monk Seal, Dolphins, and Harlequin Shrimp!!! Oh yeah, 7 turtles on one dive alone. Plenty of turtles and the list of rare species goes on and on! The crew is actually there for you with heaps of experience and wont treat you like another mainland number. The pre dive briefings the best! The photos they show you, are from books THEY have written! Captain Andy, Seth, Warren, AJ, Pauline…..Thank you for a trip I will never forget. Only one place to go when I return! Also, if you came with your ego, leave it at home as they will treat everyone equally no matter the experience! They will make sure everyone gets the experience they came to get!
"What any diver is looking for in a dive company"

UncleTravelingMike (from Tripadvisor)
Mike Severns Diving was exactly what I was looking for in a dive shop. Their web site clearly states that they are not in a rush, they dive where their divers want to go, and are just super laid back. The real life experience was exactly that.
Their boat was very modern, with all the necessary equipment.
Their staff was amazing. AJ was our dive master and she spend a good ten minutes before each dive to brief us on the dive and the wild life we should expect to see. Her energy was contagious. On the dives themselves she was a bloodhound for all the little creatures we otherwise would have completely missed! (The frog fish on the back side of molokini and the St. Anthony were not to be missed!
Andy drove the boat and was very clear about what we should expect and what he expected form us.
They had ample snacks and drinks on board, and everyone had a wonderful time!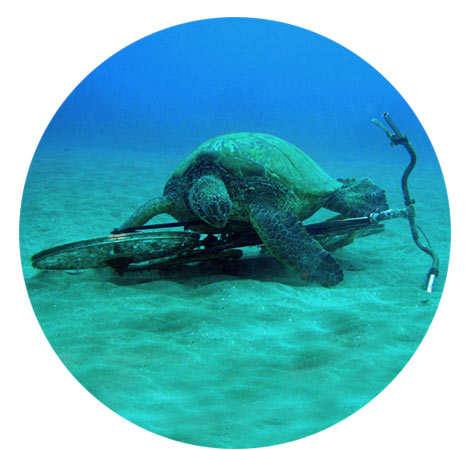 "A top-notch serious boat dive op, a great learning experience"

Mark_Derall, Montral, Canada (from Tripadvisor)
We took this dive op to go to Molokini, check-in was 6am.
From the East coast, this was our first dive. We had an hour's drive to get there, so we planned this trip early, the 2nd day we arrived.
Having to leave so early, and not being as prepared as we should have been, I actually forgot our dive comps that were in my carry-on luggage. The crew graciously fixed us up with loaners, they are prepared for every eventuality. Their gear is excellent (same thing with Extended Horizon's rental gear) – so much so – that is was not worth it to bring all our gear with us, since we never did any shore diving. This isn't a "cheap" Caribbean charter – I saw rented gear better than my own.
They take diving seriously, make sure everything is safe, that each of us knows what we're doing and our experience level. How to use the marine loo, safety measures, signaling. Then our DM, Seth, explained the sea life, creatures, especially those endemic to that area.
My only complaint isn't about the diving company, but the place itself. Molokini is a major tourist stop for snorkelers; even being the first boat to arrive, many fish didn't act naturally, coming right up to meet us at the surface. We didn't see much, even though we went down the wall to almost 100 feet.
I don't know why, but we did only one dive at the crater, then went back towards Kihei for a dive in between the crater & Maui. I don't regret it, it was a much nicer dive, less swells, more life, plenty of turtles.
One turtle, spooked by the group, swam a big circle and came back to gently nudge my girlfriend to eat, much to her surprise. What gentle creatures they are.
Post dive brief and debrief was like being part of a National Geographic show, you could tell that they knew the dive sites and the critters by heart. Especially behavior.

Julie L., San Francisco, CA (from Yelp)
Best dive operator in Maui, hands-down. The experienced, knowledgeable guides are the best at showing you the good stuff while paying mind to reef preservation and marine life safety. I've been out with them several times over several years, and my experiences have been consistently positive. Andy (boat operator and amazing underwater photographer) has an impressive ability to remember names, Pauline is an absolute pro, and the other dive masters I've met (Warren, Sharon) are also great. If you need to rent equipment, they have high-quality stuff at very low rental prices. They take small groups, and the divers tend to be pretty experienced, so if that's your speed, check them out!
"One of the best dive charters we have used"

scubagadget, Kingston, WA (from Tripadvisor)
Based on their organization and professionalism from the moment we arrived to the moment we left, their love for and knowledge of the Hawaiian waters, and their friendly warmth, we highly recommend Mike Severns to anyone diving in Maui. We left feeling like the crew were more like friends than just another dive operator. This operation has it all, great boat, fun, safety and super service.
"Looking for a dive boat in Maui? Use this one!"

FemaleTraveler902, Los Angeles, California (from Tripadvisor)
My husband and I are avid divers and we've tried numerous dive boats while visiting Maui. Mike Serverns is our top-rated dive operation on the island! They care about their customers, check all gear and make sure you feel like you are on vacation!
They provide detailed dive briefings and really know their stuff. If you are a new diver, they will ensure that you are with the appropriate group. If you are experienced, you will be able to stay underwater until your air gets low, or it's time to go up. You will not be paired with a buddy you do not know so that you can get the most bottom time possible.
They have top-notch safety standards, and the crew is a joy to be around. You leave the boat dock at 6 a.m. and get back by 11:00 or so. The macadamia nut rolls, cookies, snacks and drinks they serve on board are awesome and a nice treat compared to other dive boats out there who throw a submarine sandwich out and call it a day. We also felt comfortable leaving our dive gear with them overnight for consecutive-day diving.
We will not waste time in the future with other dive operations unless Mike's is booked!
Great job!
"They treat you like one of their friends! 13yo daughter had a wonderful boat dive experience!"

DanHorton, Scottsdale, Arizona (from Tripadvisor)
After searching on line, through guides and forums it was a local dive shop in AZ that convinced me. The manager told me how they only recommend Mike Severns. I can understand why now. From my first email to Pauline the owner we felt welcome. My daughter and i did 2 tanks Tuesday and 2 on Thursday. The crew are fantastic, down to earth people who want to share their passion for experiencing the aquatic environment they dive every day. Detailed pre dive briefings, with pictures, under water digital pictures from the site as you get your gear on. Safe, passionate and professional. Andy, AJ, Seth and Warren made us feel welcome from the moment we got out of the car. I can't tell you how great they made the trip. I was worried since this was my daughters first ocean dive and their professionalism put all that to rest. Highly recommended!
"Great solo trip for solo diver!"

xjgrl, Saint Louis, Missouri (from Tripadvisor)
As a solo, female diver with less than 20 dives in my log – I wanted to be sure that I would be well taken care of on Maui. I chose Mike Severns because of their naturalist twist on the usual cattle herding dive operations. Although not every day is like this, there were only 5 divers on our boat and Andy and Warren were awesome crew! The first dive was a bit rough for me – tough time equalizing and I missed a lot of the sea life. But, I was never uncomfortable or nervous – and Andy handled my bloody nose upon surfacing like a true professional (hose to face)!! Second dive was much, much better – saw close to a dozen sea turtles, little shrimp and countless other amazing animals that I don't have the brain space to store the names of!! The dives are relaxed, slow paced and very very informative. They do not pre-plan their dive sites. When you board the boat, they will ask you your dreams and expectations and THEN they plan the day. All of the rental equipment seemed to be of excellent quality – no issues from anyone. Andy and Warren set up all of the gear for us, assisted us with tanks and monitored our entry and exits. 1500lbs was the 1/2 way point of our dives and 700lbs was the point at which Warren would find you a buddy and send you to do your safety stop and meet Andy at the ladder for exit. There were cookies, soda, cinnamon rolls and trail mix between and after dives and both Andy and Warren were happy to answer everyone's questions. Stellar operation and well worth the premium cost!!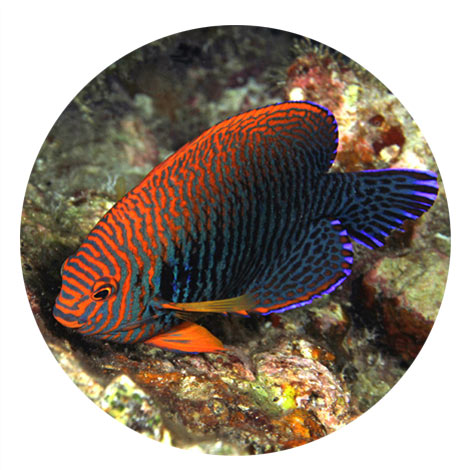 "small group, personal service, and awesome breakfast!"

texastraveler1911, Dallas, Texas (from Tripadvisor)
This was our 2nd dive trip to Maui in 5 years and we HAD to dive Molokini AGAIN! it was as crystal clear as our memories served. We could not have selected a better dive company. The staff was friendly, professional, (the captain had a great since of humor) and they put safety right up there with a fantastic experience. We did an early morning dive at two locations and there were about 7 people in our group. We are vacation only divers but that didn't hinder our group's pace. Enjoyed and we will be back to dive with this company again.

Allison K., Santa Monica, CA (from Yelp)
What a great dive operator!
They really have concern and interest in the animal life they introduce you to. Before every dive they show you in a book with colorful pictures what you're about to encounter. They talk about the dive in a way that's engaging and exciting. I mean, scuba is awesome on its own but these guys really take it up a notch.
Then after our two dives that day, they radio'd some friends on the water and took us dolphin watching. Awesome.
Loads of fun. We'll definitely be back!
"Awesome expertise, wonderful people, a real peak experience"

KMfromKauai Kapa'a, Hawaii (from Tripadvisor)
The underwater environment off Maui is fabulously rich, the visibility is incredible – 70 feet is ordinary, over 100 feet not uncommon, and the diversity of living things is enormous. I'm convinced that with Mike Severns Diving we saw, appreciated, and enjoyed much more of what's there than we would have with any other shop. These folks are absolute experts – they know diving, their sites, and everything about every kind of marine life. They're calm, competent, friendly, happy, and they treated us – quite new to diving – like honored guests and good friends. We saw much more, and learned much more, than I can fit into this review. Gear, information, safety, attitude – even the food on their boat is DA BEST.
"Awesome Dives with great crew"

Joshua C, Redmon, Oregon (from Tripadvisor)
I had four fantastic dives with an extremely knowledgeable and friendly crew. We saw dolphins, jacks, sea slugs, frog fish, turtles etc… and the humpback whales were singing the entire time. We had a broad range of diver experience levels within our group, from very few dives, to very experienced…Everyone had a blast. They provided various snack food and drink items for the boat ride and in between dives. The boat was nice, big, stable and comfortable, easy to get in and out of the water. Maui is a beautiful place, bring a camera…and clothing to slip into after your dive.

Nichole L., Palm Bay, FL (from Yelp)
So professional! It's apparent that the entire crew loves their jobs, and they made the experience. Had a great couple of dives on Molokini and the St Anthony wreck. Whales and turtles galore. 🙂
"Great company…they love what they do!"

deelovnco, Denver, CO (from Tripadvisor)
My fiancé and I went with another couple and had a great time. We were staying in Kapalua which provide for a very early morning drive but I would rather drive for an hour and then take a 20 min boat ride instead of leaving closer to our hotel and having to be on a boat before sunrise in the choppy water. There was only one other person on the boat which provided an intimate setting. Our Dive Master was AJ and our Captain was Andy both very knowledgeable and helpful throughout the entire morning. AJ loved what she does and would explain some of the marine life we would be seeing and then we would do a recap when we came up. A few times you could see underwater that she was excited to see what we were viewing just as much as we were.
Our first dive was the inside of the Molikini Crater was has amazing visibility and some pretty cool fish, eels and coral. Our second dive was at St. Joseph's (some saint's name) shipwreck. This is a man made reef and they sank a ship down there many years ago. It doesn't sound that great but we all enjoyed this dive over the infamous Molikini crater! I think we got lucky because the visibility here was amazing! It was cool to be able to swim above and around an old ship. There were tons of turtles, schools of fish as well as a rare female frog fish and her mate. SOO cool because they blend into their environment after adolescence so they are very hard to find and usually are out a lot just chillin but that day they were!
They were very cool people and we felt safe and secure the entire time, highly recommend!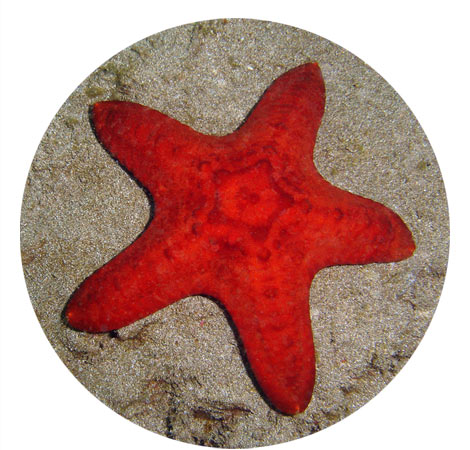 "Consistent Excellence For a Decade"

2scubuddies, Valley Village, CA (from Tripadvisor)
We've done seven dive trips (80 dives) with Mike Severns Diving since 2001, and we feel that their knowledge of marine biology and their dedication to making each dive a great experience for divers of all skill levels makes them the top choice for Maui diving. They're based in Kihei, which gives them the quickest access to Molokini. The boat is speedy and comfortable and the snacks are yummy. You'll learn so much about fish behavior diving with this company. The staff couldn't be any more knowledgeable or personable. Kudos to Pauline, Andy, Warren, A.J., and Seth for maintaining the company's tradition of excellence. We'll be back.
"Still a Treat to Dive with Mike Severns Crew"

chrisb_in_MI, Redondo Beach, CA (from Tripadvisor)
This is our third trip with the Mike Severns crew and diving with them is always a treat. They always try to ensure every diver has a good time and sees things that many other dive operations would miss.
This crew knows the sites and where many of its inhabitants live or can frequently be found. If you like thorough dive briefings on fish and behaviors, a leisurely guided tour by experts, getting a close-up look at species endemic to Hawaii and understanding a bit about their behaviors – this outfit is for you. They do not choose their sites in advance and try to accommodate requests for things divers want to see.
Operationally, the boat (Pilikai) is good-sized so you don't feel crowded and you are always greeted with coffee, drinks and a variety of cookies, baked goods and snacks. The boat is kept very clean, organized and there is an operational head (toilet) on board. The crew are happy to set-up your gear for you (or you can set it up yourself). If you wish, they will also change tanks for you between dives while you relax and snack or drink.
They run 2 guided groups of up to 6 divers each (+ guide). The groups are well-organized and they do not "assign" you a buddy – unless you come with them. Some days we had 6 in group, some days we had 3, but we never felt crowded – no matter what the number.
Their ascent policy is great –"pre-buddied" pairs (spouse, boy/girlfriend, friends, etc.) ascend together based on air / computer requirements while individuals ascend based on their own air / computer. The guide continues each tour until the last diver from their group is back on the boat – fantastic for experienced divers who are better on air consumption.
This time we opted to dive with them on consecutive days – enabling us to leave our gear with them and avoid hauling it to / from our hotel. They even rinsed it for us. What a convenience!
The group meets at 6am, but we were usually back at the dock and headed back to our hotel by 11:30am – leaving the rest of the day for other activities (that did not include altitude or Haleakala).
We really enjoyed our dives with the Mike Severns crew (Pauline, Warren, AJ, Seth and Andy). They were a lot of fun and we will definitely be diving with them the next time we visit Maui.
"If I had one dive left to do I would do it with Mike Severns Diving."

Bryce3, Tuscon, Arizona (from Tripadvisor)
I have been on 60 dives +/- Mexico, Hondures, etc. I believe there are more scenic places to dive but I don't believe you will ever find a better dive crew or experience anywhere. Everything was first class, from the equipment to the boat to the crew to the safety consideration, to the sticky buns and cookies. If I had one dive left to do I would do it with Mike Severns Diving.
"Best dive Team ever"

TripAdvisor Member, California (from Tripadvisor)
Simply the best dive team ever for us. So passionate… They ll spend a ton of energy during the briefing and then under water to explain and show you things you would have never seen. I just could not believe my eyes under water. A very different dive experience from all my previous dives in such settings. They also spent a lot of energy seeking whales and dolphins on our way back. What a team!!! Make no mistake. They're the best.